Benny (Baruch) Yona, CPA
Head of Corporate Taxation, Capital Market and Investment
CPA Benny (Baruch) Yona is the head of the Corporate Taxation, Capital Market and Investment Department at Bracha & Co.
Benny specializes in corporate taxation, capital market taxation, financial investments, crypto currencies, and complex financial taxation structures.
before joining  Bracha & Co., Benny gained unique and unprecedented experience, by led the Capital Markets Department of the Israel Tax Authority for many years and with great success. In his role as head of the  Capital Market Department he was entrusted with decisions on taxation issues of financial institutions, public companies as well as private companies.
over the years, Benny has served inter-ministerial committees in regulating the capital market and among them: crypto currency, the fintech regulation (Baris Committee), Capital Market committees and more. In addition, Benny engaged in capital market legislation in cooperation with the Ministry of Finance, providing legal opinions, building cases and preparing court applications, managing answers to class actions, liaising with various regulators and the public such as: Bank of Israel, Securities Authority, Anti Money Laundering Authority, Israel Stock Exchange, Association of Banks and more.
The great reputation he gained, as well as his extensive professional knowledge and in-depth knowledge of many commercial taxation issues, made Benny a sought-after lecturer in the field of accounting taxation and capital market taxation. Among other things, Benny served as a lecturer at the Hebrew University of Jerusalem, the College of Management, Tel Aviv University and other academic institutions.
In recent years, he represents members of financial institutions, investment funds, insurance companies, high-tech companies, political entities and more.
In addition to the above, Benny served for many years as a lecturer in supervisory courses of the Tax Authority.
Benny holds an accounting license, a master's degree (MBT) in business administration (specialization in taxation) from the College of Management, a bachelor's degree in economics, political science and sociology from Bar Ilan University, and a bachelor's degree in accounting from Tel Aviv University.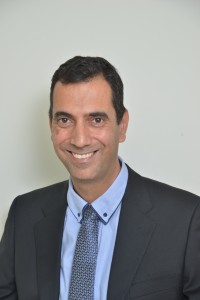 Tel: 03-5522275
Practice area
Corporate taxation
Capital market taxation
IPOs and capital raising
Taxation of cryptocurrencies
M&A – mergers, splits and acquisitions
Taxation of non-profits
VAT and indirect taxation
Real Estate Taxation
Education
B.A. in Accountancy from Tel Aviv University
B.A. in Economics, Political Science and Sociology from the University of Bar Ilan
M.B.T. in Business Administration with a specialisation in Tax from the College of Management and Academic Studies
License
Institute of Certified Public Accountants in Israel
Languages
Contact us