Itay Bracha, Adv.
Managing Partner
Head of Taxation and Banking, Trusts and Estate planning Dept
Adv. Itay Bracha is the managing partner of Bracha & Co. and the head of Taxation,  Banking , trust and estate planning department.
Itay specializes in the field of civil and criminal taxation, anti money laundering and banking and has a unique specialization in the field of trusts, taxation of trusts and estate planning.
In this way, Adv. Bracha accompanies many wealthy families from about twenty countries around the world.
In addition, Itay represents and accompany private clients, companies and MSB (currency service providers) in their day-to-day work with banks – in international transfers, money receipts, Israeli and international taxation matters and anti money laundering and more.
Prior to his certification as a lawyer, he worked  for many years in a leading accounting firm and acquired a unique skill and expertise in various tax areas. The legal knowledge along with the extensive experience he gained in the field of accounting gave him an in-depth knowledge of the various layers of the law, thus developing  a unique field of vision that allows him to examine taxation proceedings in a creative and in-depth perspective that unites all different aspects of law.
As part of his public activities, Itay was appointed as a Deputy Chairman of the National Tax Committee of the Bar Association. In addition, he accompanies  with the various legislative procedures in the field of taxes on behalf of the Bar Association, including representation in meetings before tax authorities and Knesset committees.
In addition to the above, Itay serves as a legal advisor for returning residents and new immigrants in order to maximize the tax benefits they are entitled to and ongoing tax advice in managing their money and transferring their property to Israel. And also serves as legal counsel to MSB (money service business) , diamond dealers and international companies in matters of taxation, banking and anti money laundering.
Over the years and thanks to the vast knowledge he has acquired, and the reputation he has gained, he has published  many professional articles pertaining to a wide range of different tax areas.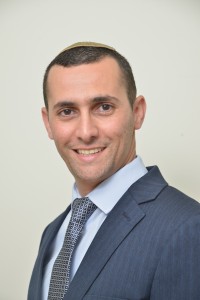 Tel: 03-5522275
Practice area
Civil taxation
Trusts
Family wealth management
Individual taxation
Representation in courts
Anti money laundering
Voluntary Disclosure
Banking
Education
Ono Academic College (LL.B), class of 2011
License
Israeli Bar Association, 2013
Languages
Contact us