Yariv Aviram, CPA and Jurist
Head of the International Tax and Information Exchange Department
CPA Yariv Aviram head the firm's international taxation and information exchange department.
Yariv is one of the leading experts in Israel when it comes to international taxation and information exchange in Israel and around the world. As such, Yariv holds unique and in-depth professional expertise in these areas, which he has developed while fulfilling many and varied roles over the course of nearly two decades in the Tax Authority.
Yariv has held a number of senior positions in the International Taxation Unit of the Tax Authority, including Manager of the tax Treaty department in the professional department, in which he participated in discussions on tax treaties that Israel has signed over the years. In addition, Yariv served as Director of Information Exchange in the Tax Authority, a senior and fascinating position that includes daily work with and in front of 54 treaty countries and other countries that signed and joined the implementation of the multilateral treaty, representing Israel at meetings with the OECD offices in Paris within working group 10 (WP10). Information exchange, on-demand information transfer, automated information including FATCA, CRS and multilateral treaties, transfer pricing, rolling exchanges between countries as well as handling aggressive tax planning and other practical aspects of information exchange.
In addition, Yariv handled the US FATCA enactment project and its regulations, the CRS standard project and more, and even participated in peer polls in the Global Forum for International Transparency Review of Israel and other surveys.
Along with all this, Yariv's rich professional experience also includes mentoring as a representative of many tax offices, including the various investigation offices and real estate tax offices, accompanying investigation files at leading banks such as HSBC and Panama, attending meetings with ministers from various government ministries and attending round tables of the College of Management. , Handling changes in business structures with the tax officials, preparing circulars on exemption issues for foreign residents, FATCA, issuing tax decisions on many issues and many other varied activities.
Yariv began his professional career as a tax advisor at one of the leading accounting firms in the country, and after joining the Tax Authority as a corporate supervisor, he began teaching accounting (business administration) while completing his internship at the authority, and qualified as an accountant, where he continued to work for many years. .
His training as a tax advisor and as an accountant, along with his diverse and in-depth professional experience, gives the opponent professional knowledge and understanding in depth and depth, and helps him examine and analyze various and varied issues with uncompromising professionalism and in a way that takes into account all relevant and necessary aspects. Bag and bag.
After studying law, Yariv joined Bracha & Co. as an intern and leads the firm's legal activities in the areas of international taxation and information exchange.
In addition to his professional activities, Yariv often lectures in various academic settings, including advanced tax courses and international taxation for accountants at Bar Ilan University, various law firms in Israel such as the Bar Association, the Institute of Certified Public Accountants and the Tax Advisers Chamber, as well as various tax authority forums and lectures. For tax officials, supervisors, coordinators and lawyers at the Tax Authority and more.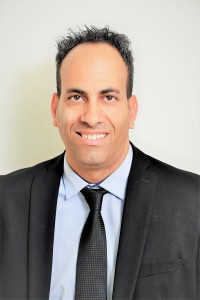 Tel: 03-5522275
Practice area
international tax
High-tech taxation
Taxation of options and benefits
Incentive laws and incentives
International information exchange
Multinational companies
Education
B.A. in Accountancy, Ono Academic College
LL.B, Shaarei Mishpat College
Languages
Contact us